Enjoy Yamadera
ENDO Main Store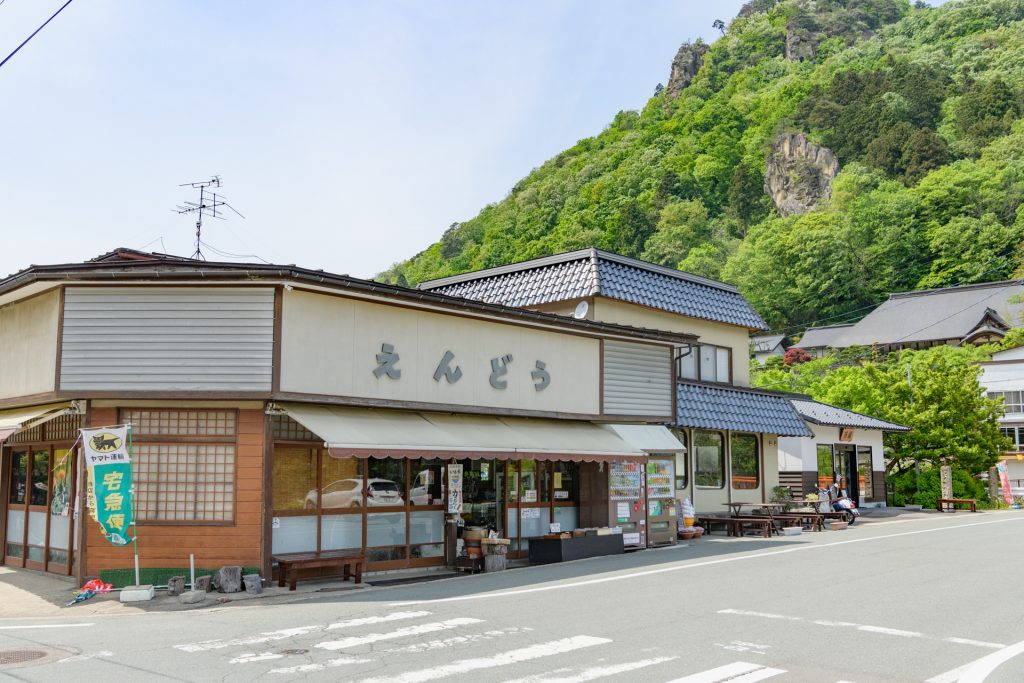 Address
4284 Oaza Yamadera, Yamagata City. 999-3301
Opening hours
8:30~17:30
Closed
No regular holidays
Parking availability
25 parking spaces
Accepted credit cards
VISA・JCB・Master
Inquiries
TEL:023-695-2126
HP:http://www.yamadera.co.jp
Facility introduction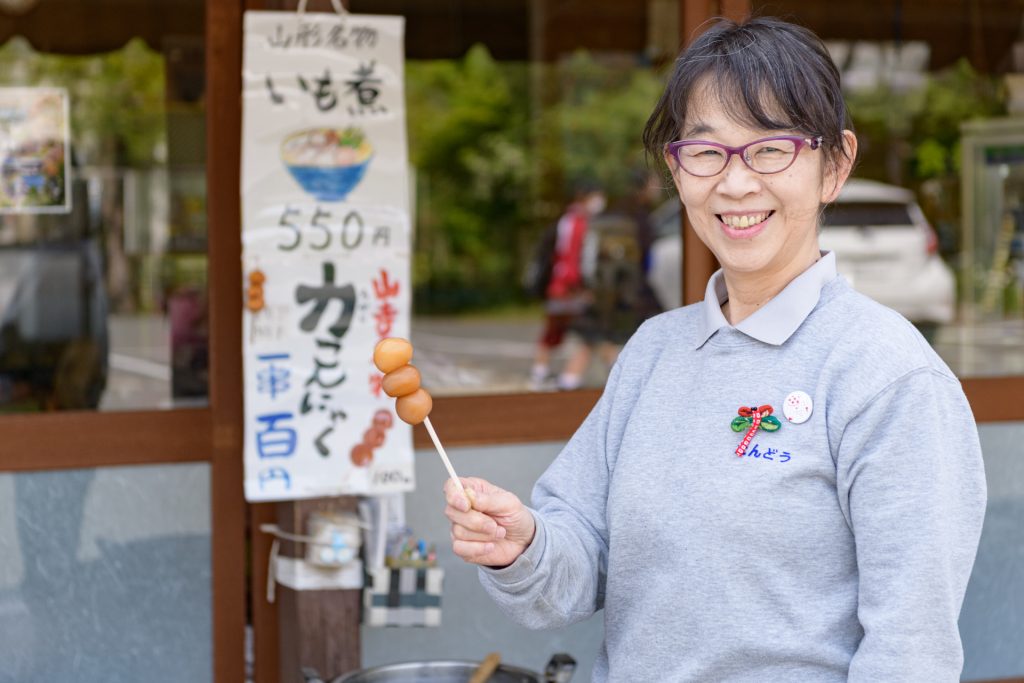 Nickname Endo
The view of Rissho-ji temple on Mt. Hoju, nick-named Yama-dera, from in front of this shop is magnificent!
The shop sells famous Yamadera Chikara Konyaku and Houjukko oyaki buns made locally for local consumption in Yamadera. There are also many traditional souvenirs that have remained unchanged over time as well as new products.
At the store café, you can enjoy famous Yamagata imoni stew and pear soft-serve ice cream at any time. Come and visit us. There are 25 parking spaces available.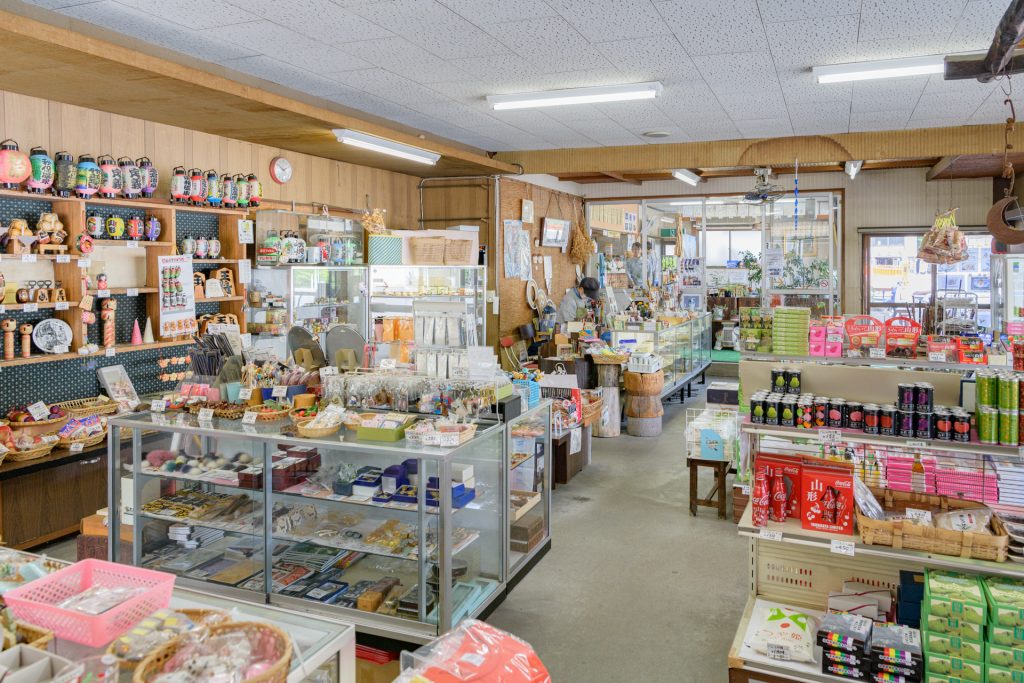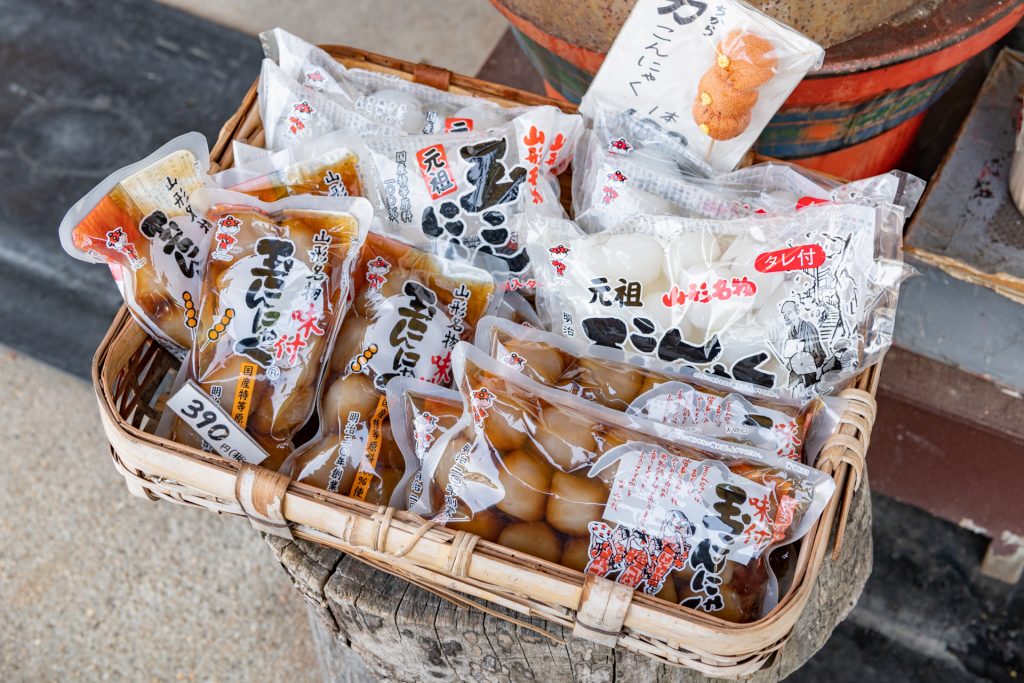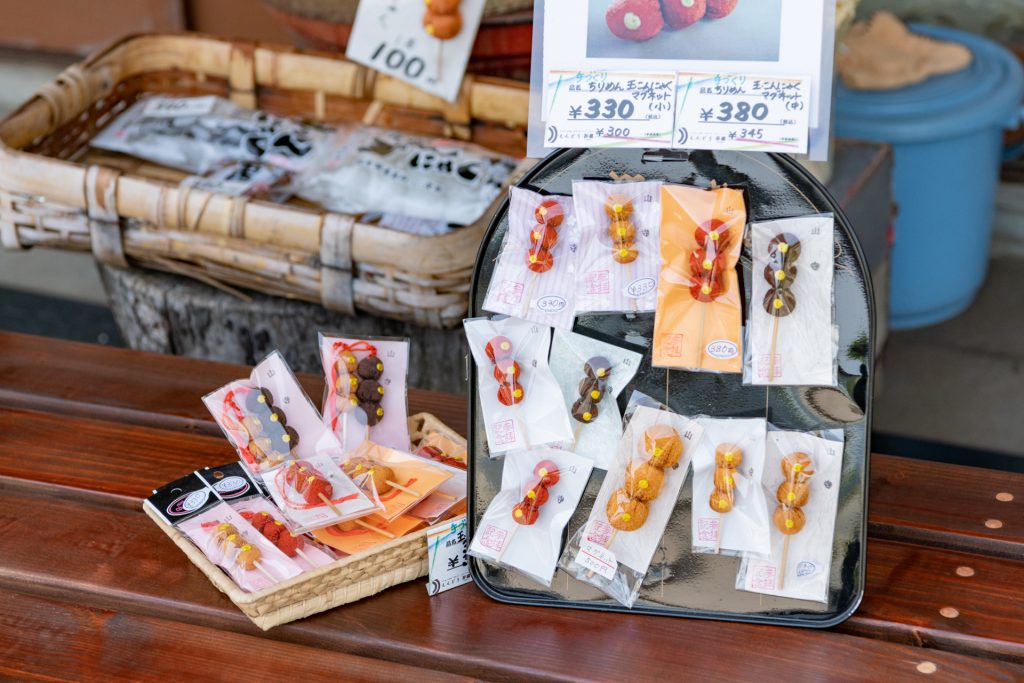 Recommended nearby spots
Tendo was made famous by the Matsuo Basho poem mayuhaki o / omokage ni shite / beni no hana (Bringing to mind / a lady's eyebrow brush / safflowers).
Held in early July every year, the Tendo Safflower Festival provides opportunities to experience safflower picking, safflower dyeing, and participate in a photographic contest. See, eat, dye—this event is packed with Tendo attractions.