Enjoy safflower culture
Yachi Hachiman-gu Shrine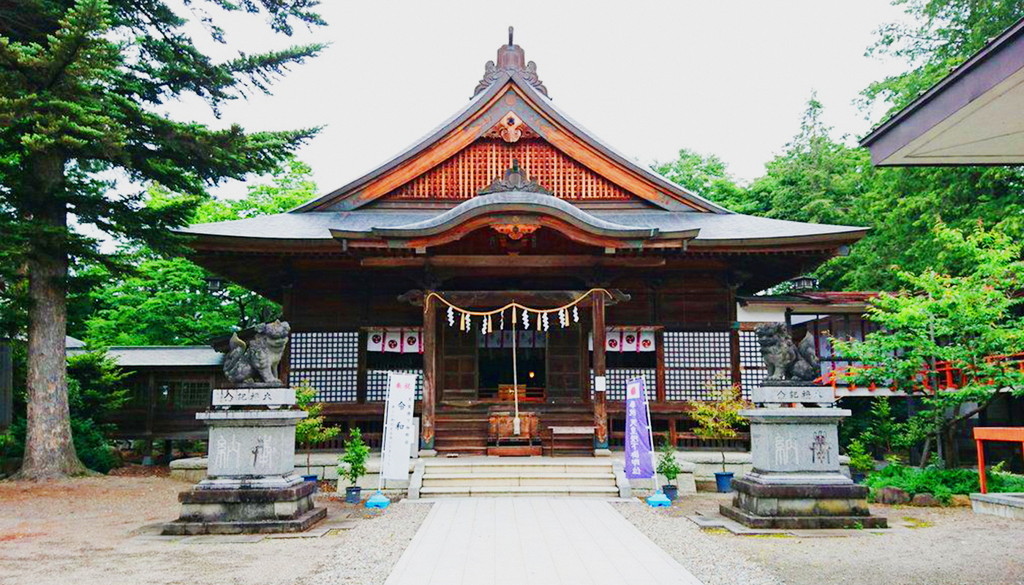 Said to have been built in 1091 by renowned samurai commander Minamoto No Yoshiie (Hachimantaro), the shrine preserves Hayashike Bugaku court dance and music—a National Important Intangible Folk Cultural Property—which has been passed down from father-to-son through Hayashi family priests over some 1, 100 years. The bugaku costumes incorporate bright crimson cloth dyed using the benizome method.
The shrine's regular festival, the Donga Matsuri, is the biggest in the region and features a portable shrine procession stretching as long as 2 km as well as Yachi Yakko performers and Hayashi Yatai floats carrying musicians playing festival music. At night during the festival, Yayu no bugaku is performed around bonfires, giving participants a sense of the solemn atmosphere as well as the eternal flow of time.
Furthermore, the surrounding Rokku district is said to have been where six families whose members performed together with the Hayashi family lived, and even today descendants of these families are responsible for performances of Hayashike Bugaku.
Address
224 Yachi, Kahoku Town, Nishimurayama County, Yamagata Prefecture
Opening hours
[Shrine Office opening hours]9:00~17:00
Fees
Car parking
Approx. 10 parking spaces (the car park entrance is from the road on the west side of the shrine grounds)
Barrier-free facilities
Inquiries
[Yachi Hachiman-gu Shrine Office]
TEL:0237-72-2149
FAX:0237-72-2150
HP:https://www.yachihachimangu.jp/
Access
[Car]
Approx. 20 minutes from Sagae Interchange on the Yamagata Expressway
Approx. 15 minutes from Higashine Interchange on the Tohoku-Chuo Expressway
[JR Ou Main Line]
Approx. 20 minutes from Sakuranbo Higashine Station
[Bus]
Approx. 1-minute walk from the Donga Hall Bus Stop on the Kahoku Town Bus service/Higashine City Bus service
[Taxi]
Approx. 15 minutes from Yamagata Airport
Recommended points/experiences
The shrine holds various seasonal events beginning with the New Year's Day Festival and Hatsumode (first shrine visit of the year) on January 1 and including the Kiuri Tenno-sai and Chigaya-nowa-kuguri festivals in summer; and the Donga Matsuri festival (September) and Shichi-Go-San festival (November) in autumn. These lively events provide spiritual support for local residents.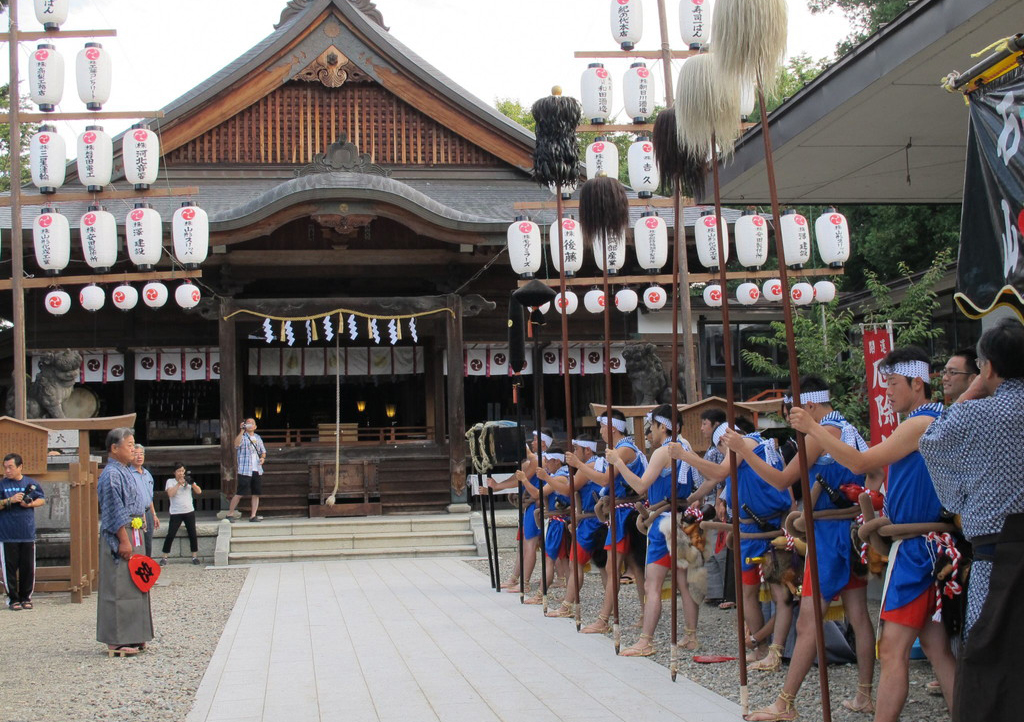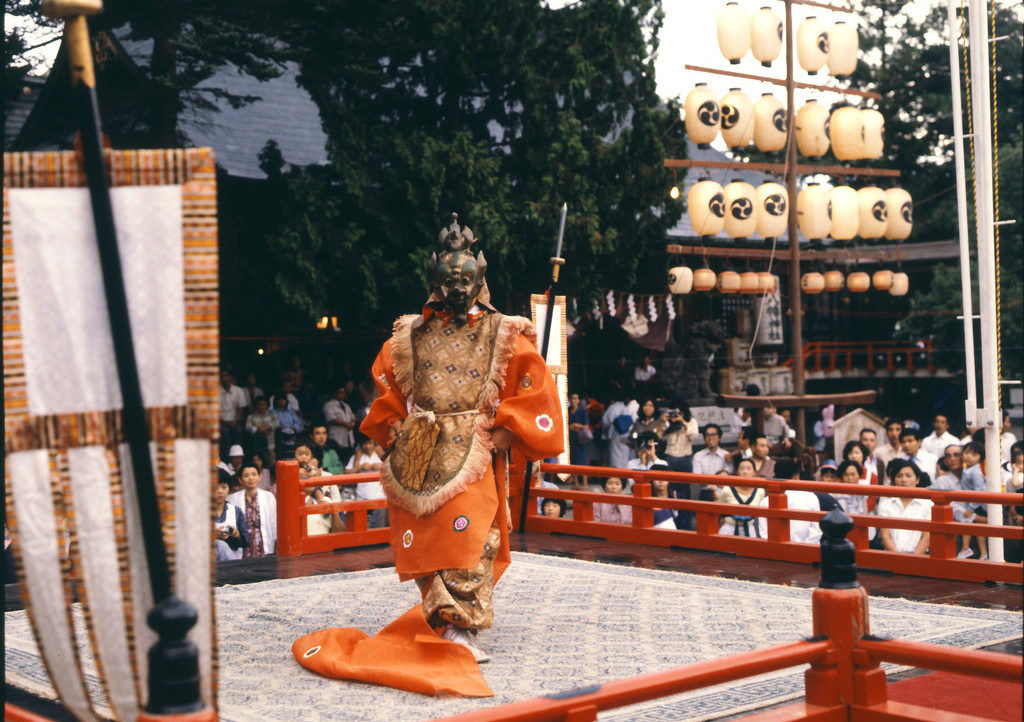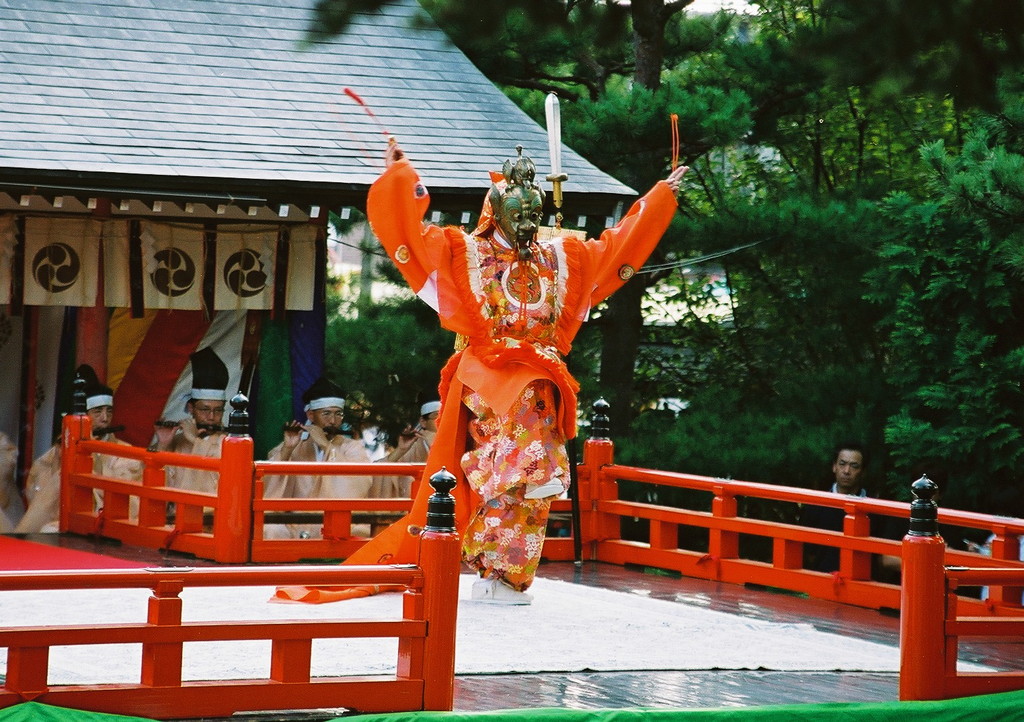 Access from Yama-dera
[JR Senzan Line]
Yamadera Station ⇒ Yamagata Station (approx. 20 minutes)
[JR Ou Main Line]
Yamagata Station ⇒Sakuranbo Higashine Station (approx. 30 minutes)
[Car]
Sakuranbo Higashine Station → Yachi Hachiman-gu Shrine (approx. 15 minutes)
Nearby site/facility information
The neighboring Kahoku Children's Zoo is the only zoo in Yamagata Prefecture. Admission is free, and on weekends the zoo is bustling with families.
Enjoy a trip to the zoo along with your visits to Donga Hall (Exchange facility with a child-raising support center and sound studio, etc.) and Yachi Hachiman-gu shrine.